As a child I always wanted a corkboard map, so that I could stick a pin on every country I visited, eventually covering the whole map in pins! Well, it's not quite a pinboard, but this map from Matador does a similar job. These are the places I've visited so far, I can't wait to fill it up… bring on the adventures!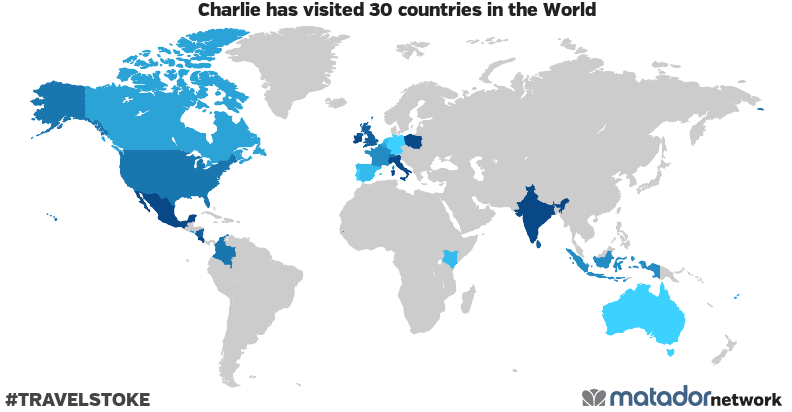 Charlie has been to: Andorra, Australia, Belgium, Canada, Switzerland, Colombia, Costa Rica, Germany, Spain, Fiji, France, United Kingdom, Gambia, Indonesia, Ireland, Isle of Man, India, Italy, Kenya, Sri Lanka, Luxembourg, Mauritius, Mexico, Nicaragua, Netherlands, Poland, Portugal, Reunion, El Salvador, United States.
Get your own travel map from Matador Network.
Where's next on your list? Let me know in the comments below!